May 5, 2022
Studio/Lab 01: Assemblage
'Assemblage' was the first in a series of Studio/Lab projects offered to all BA Graphic Media and Design students. Studio/Lab is an initiative designed to enable students from all three years of GMD to work on exploratory, experimental projects. These are outside of normal GMD project work and not assessed, so it is the ideal opportunity for students to try something out, take risks and explore new areas of graphic and media design.
From A to B, left to right, corner to plane, on screen to off screen; things require movement and mechanism, from one position to another.
GMD lecturers Deborah Tchoudjinoff and Alistair McClymont often use the observation of phenomena and the creation of assemblage(s) in their own work. These practice-based sessions invited students to be part of their studio work, experimenting with methods of cause and effect and chain reactions.
Project site: https://assemblage.gmdlcc.com/
All works © BA Graphic Media and Design students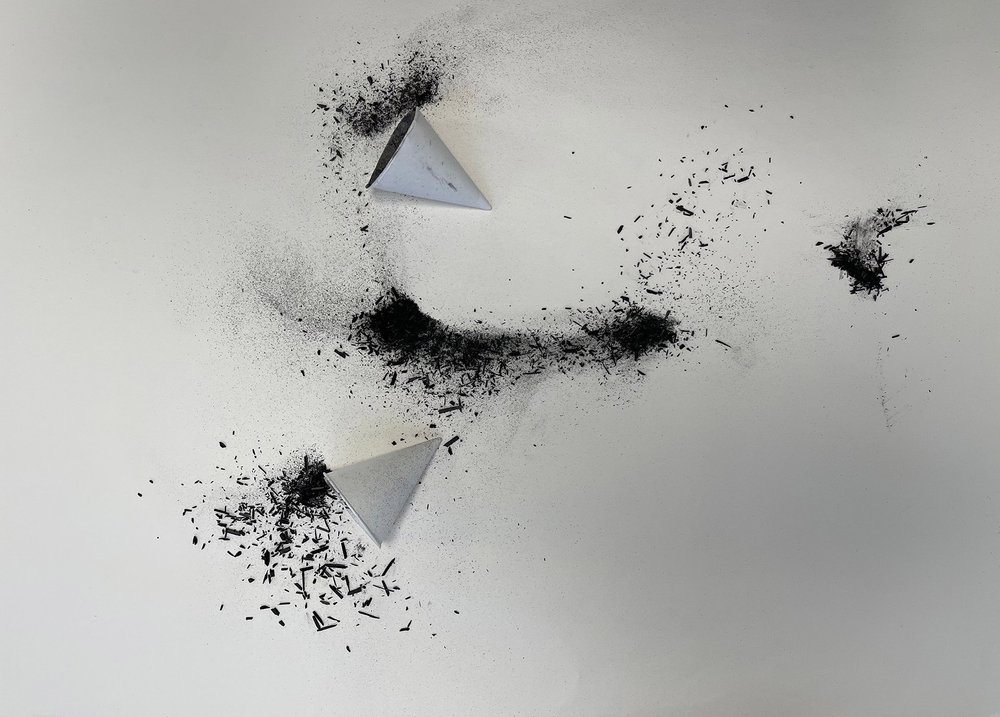 Jana Malaikah, Selina Moussa. Charcoal, paper cups, wood, 70cm x 40cm (w x h).