March 14, 2022
STARTART make CONTACT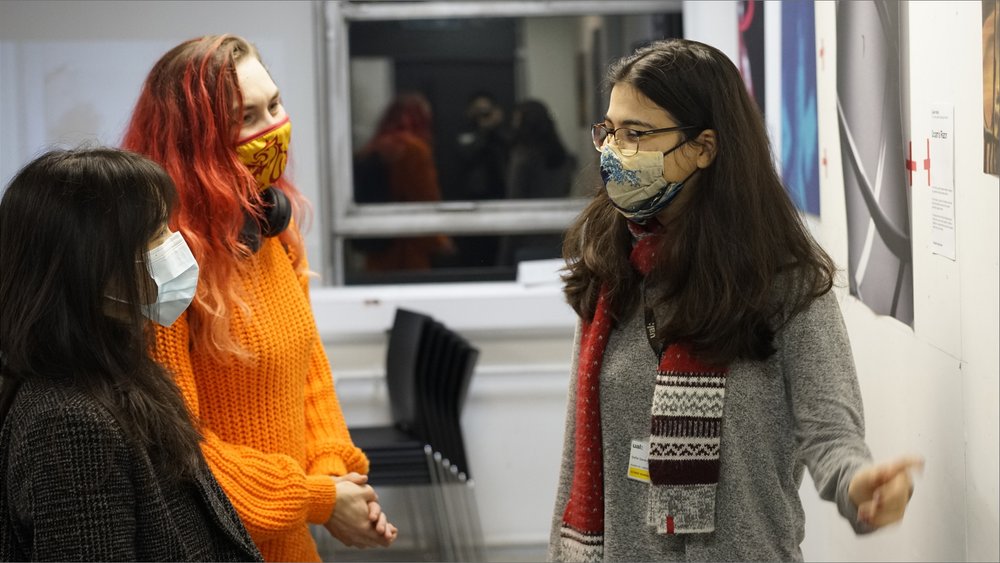 Photo: Wen Chen
Final year student, Michal Maciaszczyk reports back from the successful cross-college event he organised:
Just before the winter break, an independent exhibition was held in the LCC tower block. On the 6th floor, Graphic and Media students organised a networking event and graphic design exhibition. All UAL students could present their unique views related to the main theme – CONTACT. Besides the successful exhibition, students had a chance to expand their networks as over 50 visitors attended the event. There were 26 produced works in various forms of media – prints, videos, even a rug designed by a CSM student @nikothepickle.

The shift from in-person studying to remote work caused a lack of human interactions, for many of us it was the first time to meet up after the lockdown restrictions. This exhibition was an initiative organized by a student-led networking platform – STARTART.  They located a problem in the creative process, as remote working lacked the energy we naturally get from real-life conversations.

Their mission is to improve communication between all graphic design courses from campuses such as LCC, Chelsea, CSM, and Camberwell. The response to the event exceeded all expectations as everyone was able to showcase their work, get real-time feedback while having fun, and meeting other creators in the industry.

The next event will take place after the Spring break. To find out more about future startart exhibitions, please follow their Instagram account: @startart_networking.
Photos: Wen Chen Poster design: Lilla Cseh
Special thanks to Luke, Jordi, Ran, Aaron, Abraham, Alex, Honoka, and Anis.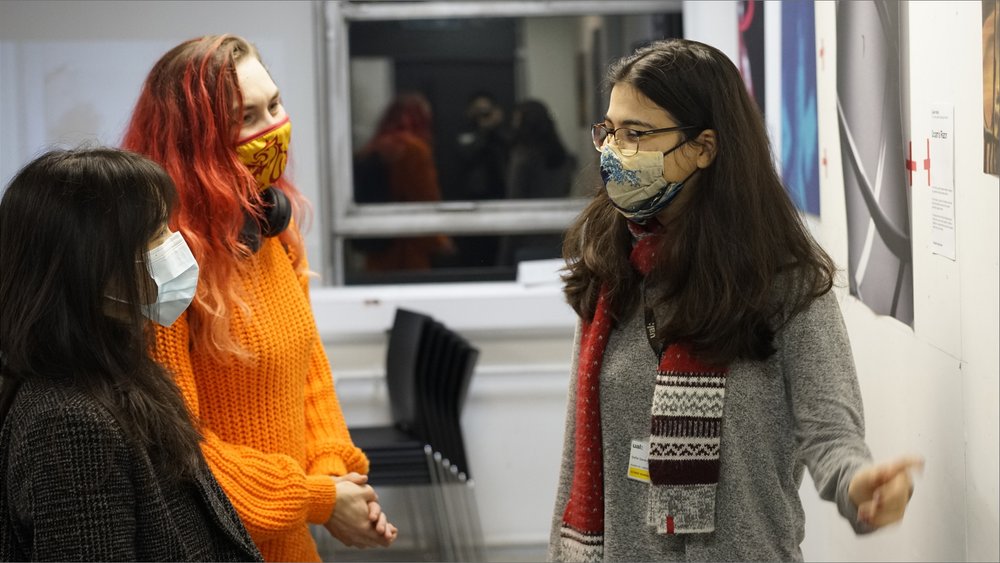 Photo: Wen Chen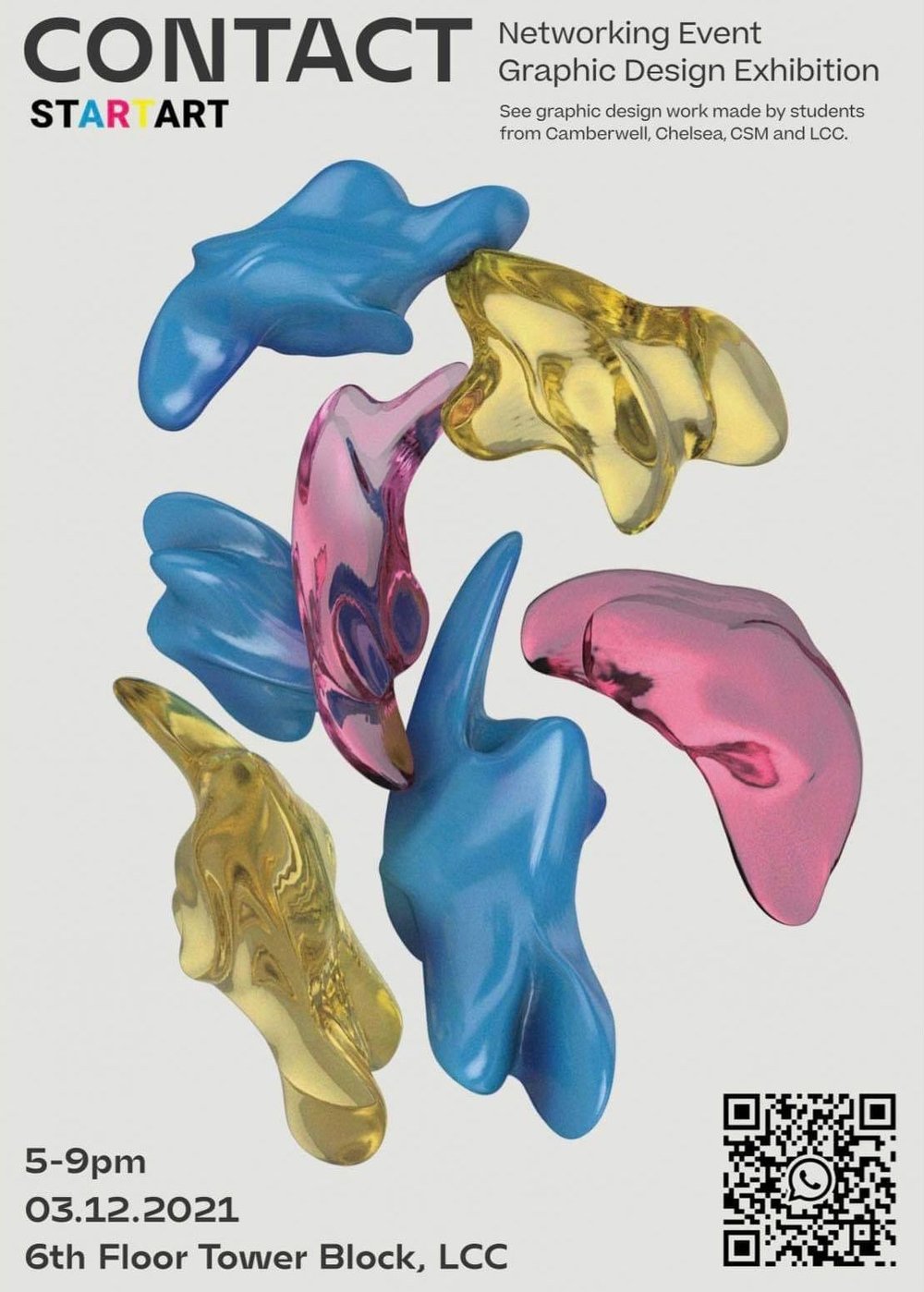 Poster design: Lilla Cseh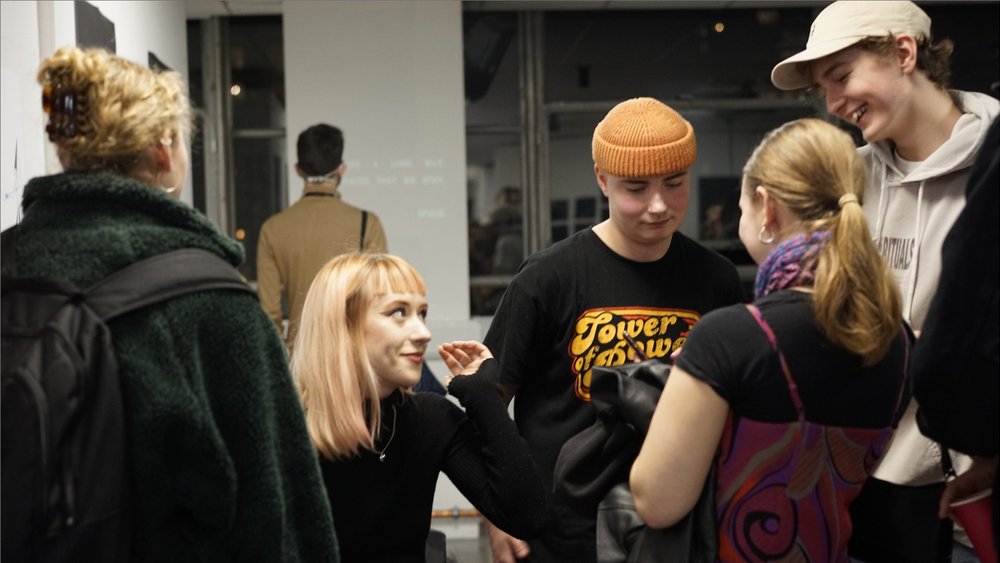 Photo: Wen Chen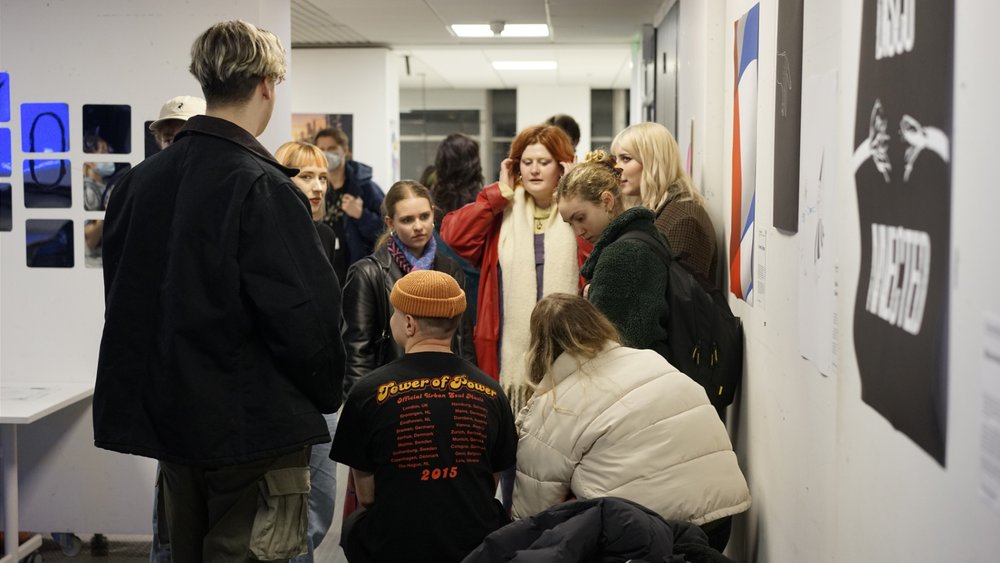 Photo: Wen Chen