February 9, 2022
Sea Jelly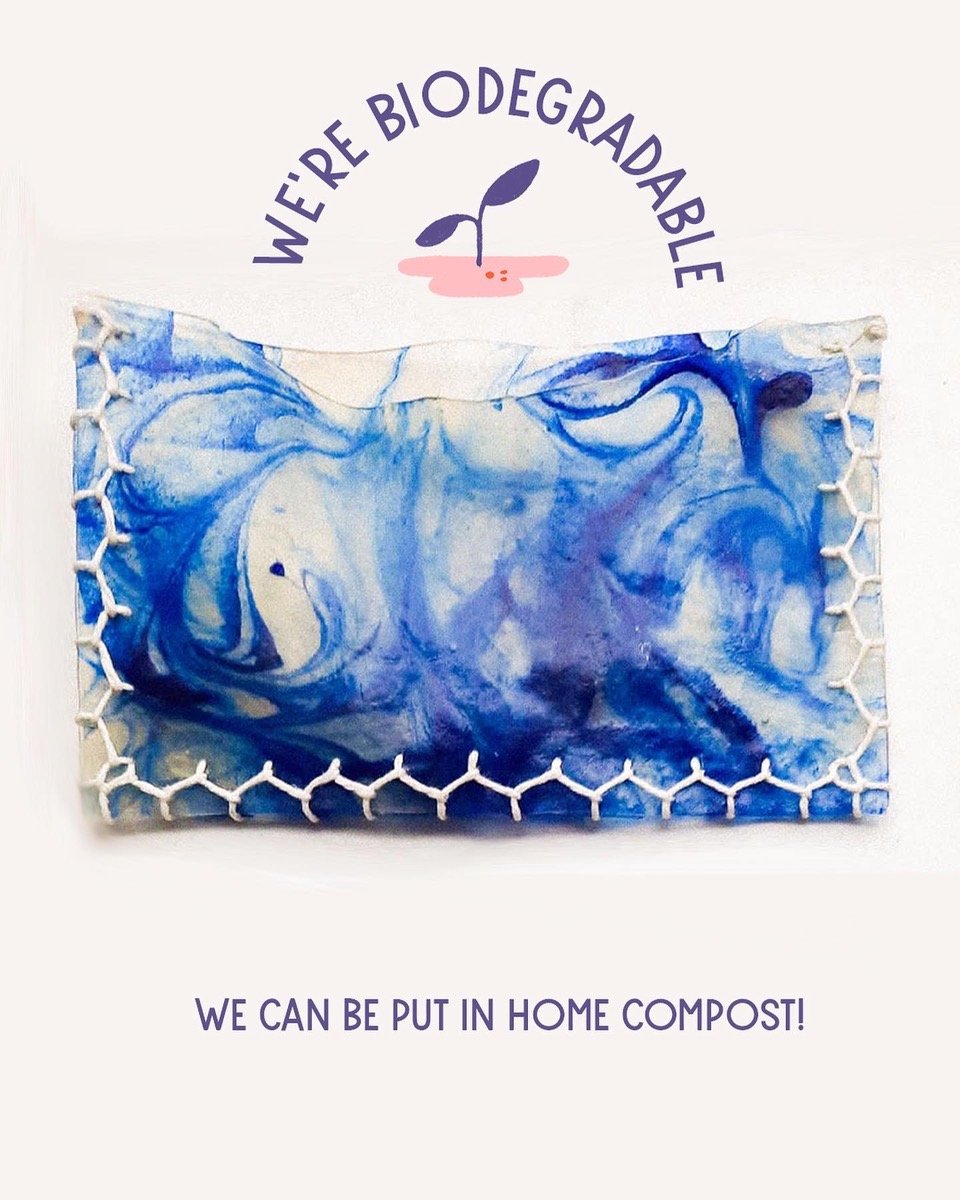 Berry Blue card holder.
Amaya Crichton-Smith and Ruth Kruger are both GMD students currently taking the Diploma in Professional Studies. They told us about their involvement with an exciting new eco-accessories venture:
Sea Jelly was formed by Amaya, Ruth and Sarah Gibbon, after Sarah's final year in Bags & Accessories at London College of Fashion. Sea Jelly is our response to the fast-pace of the fashion industry, overproducing and disposing of items that harm the environment and end up everywhere, from beaches to landfills. Our 'jellie' cardholders are made out of a seaweed biomaterial made and developed by Sarah that can biodegrade in your home compost.

"We watched Sarah mad-scientist it in our kitchen, developing biomaterials, growing scoby from kombucha we had somehow found on FreeCycle or fishing out avocado stones from the compost for pink dye " – Amaya

The biomaterial is sturdy and sewable, beginning to decompose only when in the conditions of compost. Being a part of the journey – Ruth even modelled for the shoot of Sarah's final bags – it was natural that we combined our skills, graphic and making, to build Sea Jelly together.

"Our branding approach to Sea Jelly is the re-brand of Jell-O, instead of coming from the land (pigs), it comes from the sea (seaweed). It's a nod to the vintage Jell-O aesthetic with a fun, friendly twist. Jell-O was a revolutionary item for its time, and we believe Sea Jelly also captures a new wave of sustainable revolution happening right now" – Ruth

We sold our biodegradable card holders at the Crafty Pop-Up in LCC over Christmas and are up to exciting things on our Instagram @seajellyaccessories, with new developments coming soon!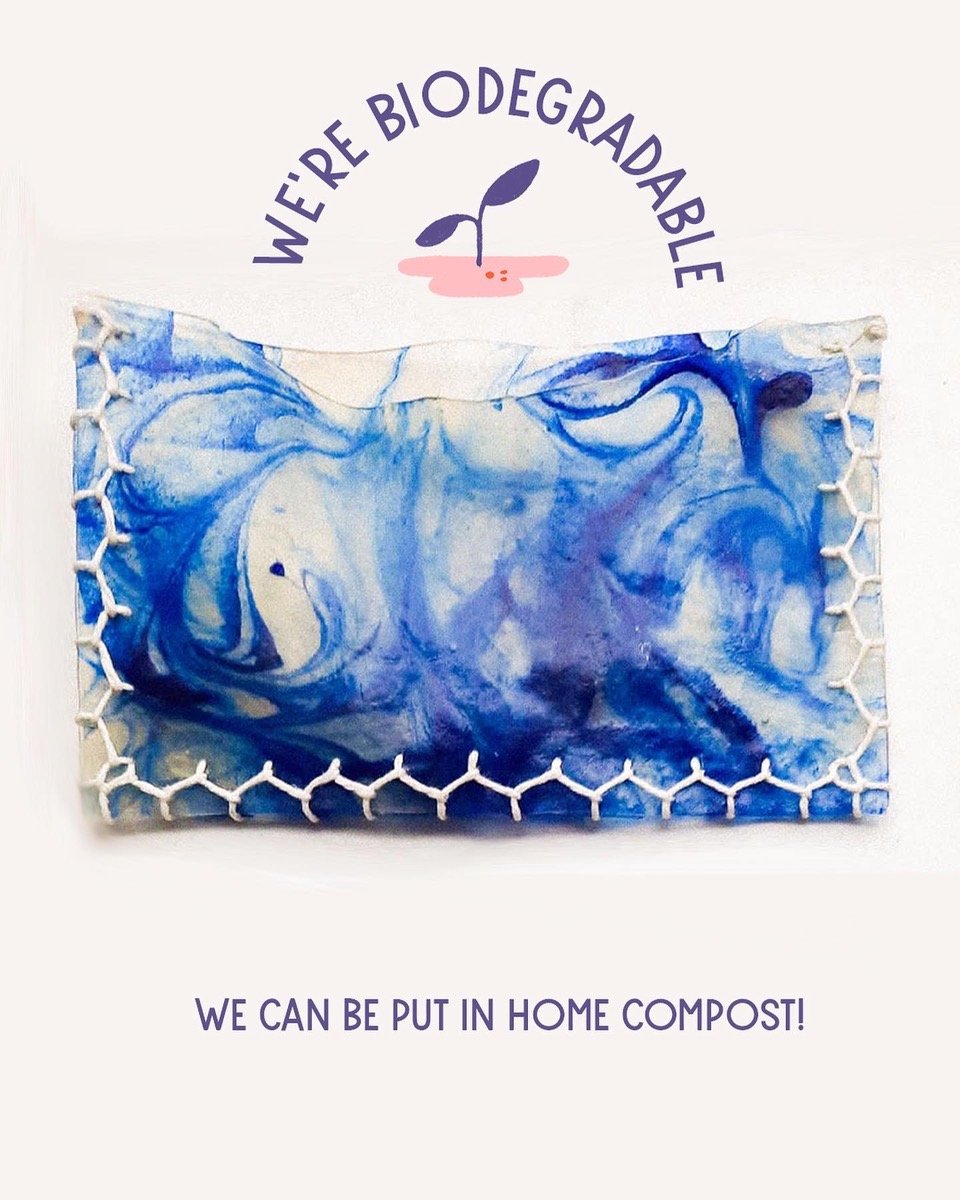 Berry Blue card holder.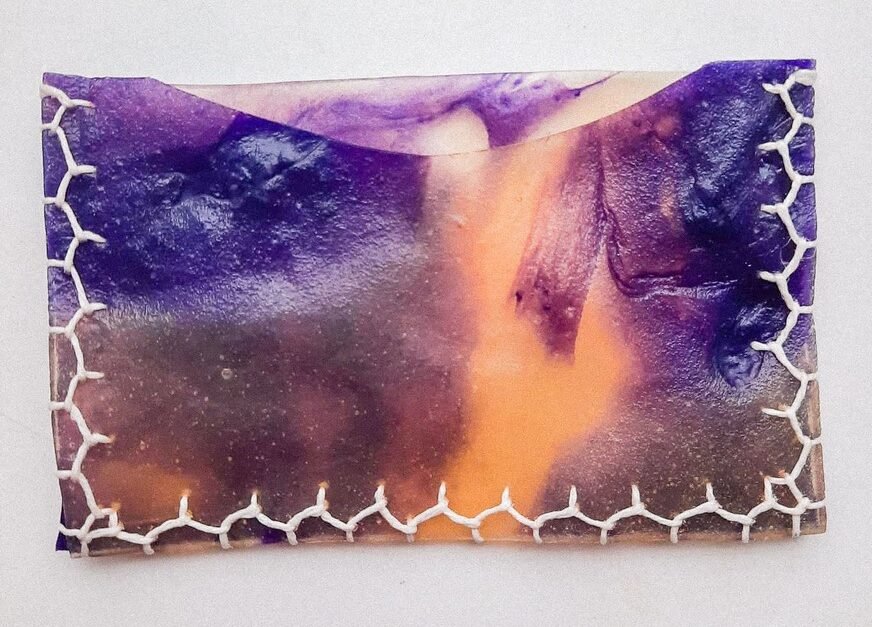 Parma Violet card holder.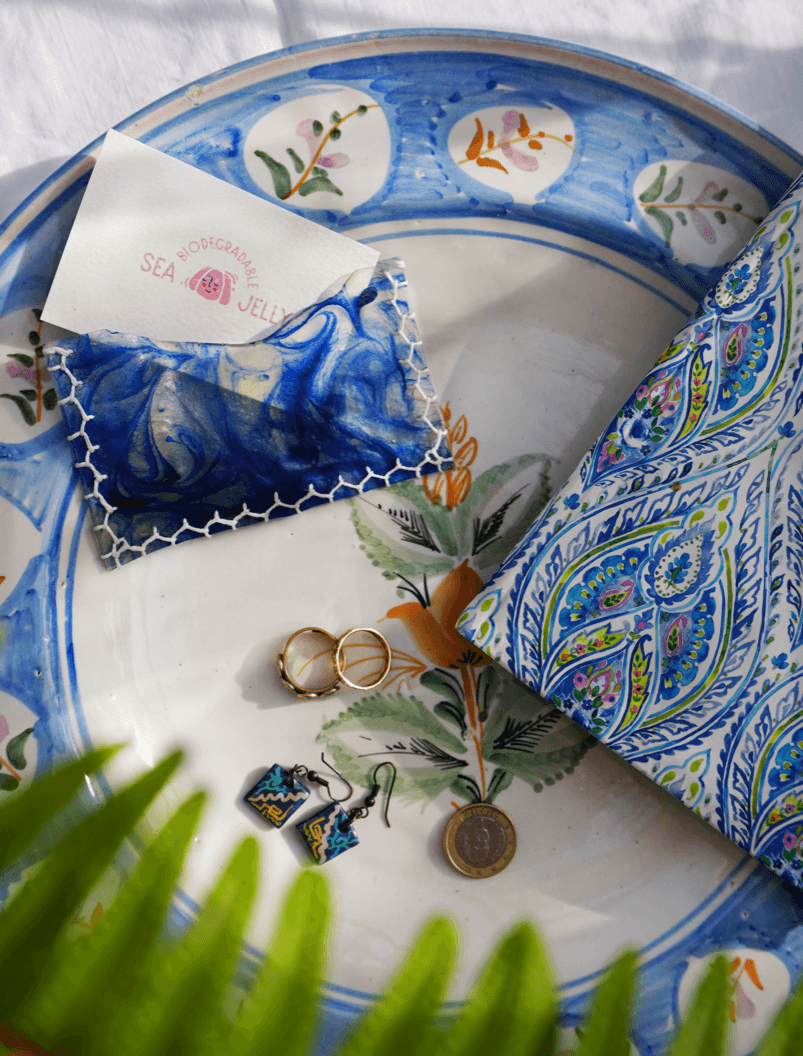 Berry Blue card holder.