December 6, 2017
LCC Talent Works: Web Design
Work by Emma Shore
LCC Talent Works is a programme that funds LCC students and recent graduates to work on projects for social enterprises, charities and community groups.
Under the scheme, three GMD 2nd year students were given training in website design and then put their experience into practice for charities who would not otherwise be able to afford full design services.
Emma Shore: "I was paired with the charity Burgess Sports which provides links to associated sports clubs as well as running their own after-school and holiday programmes for kids.  The charity's main goals were to promote their achievements, make their booking system easier and communicate what they do better. The course helped teach me how to incorporate their needs in conjunction with their users. Having no real experience in web design before it was really challenging, but I learned so many things, like working with real clients, coding and user interface design. A major aspect that I added to the design was the use of their own photography, helping to reflect how active they are as a charity. Overall the experience taught me many new skills as well showing me new areas of design which I could work with in the future."
https://www.burgesssports.org/
Feedback from the client was very positive: "We are very happy. Emma has done an amazing job. The website looks beautiful, easy to navigate, clear and the pictures she chose are just perfect! …Emma was from the beginning very professional… She committed to delivering specific tasks and always met them on time. We are very, very impressed with her."
Monika Adamczyk: "Carnaval del Pueblo is a charity whose aim is to increase awareness and create understanding of the cultural heritage of Latin American countries. Each year they organise a street party in Burgess Park. The aim of design was to create a fun, colourful website which would be easier to navigate and which would express the spirit of Carnaval."
Marta Úrbez Martínez: "I designed a website for Southwark Everywoman's Centre. They are a centre in Peckham that helps integrate and empower women from the surrounding areas (especially immigrants and those whose English is not their first language). They do so through a series of employment and education oriented workshops, but their most successful activities are their sewing and fashion courses. I was in contact with Zahra, the Project Manager and founder who, ever since her arrival to the UK from Somalia, has been working very hard to help her community and every woman who sets foot in the centre. 
They needed a very basic site that would start their web presence, because they had none before. I created a simple website that would allow them to showcase who they were, what their aims are, and what they offer their community. 
A lot of the growing that I have done through this project comes down to the client  designer relationship and how I have learned to manage that throughout the process. It helped me focus on functionality rather than considering the site as a 'design object' – guiding me towards a good balance of functionality and aesthetics, and understanding that as a charity the client might not have experience dealing with design matters. It has helped me communicate more confidently, assertively and clearly. I also had a role in helping the client understand how to use and keep the website going over time. 
It was a great experience I'd encourage anyone to try and take part in and a rare opportunity to work for good – with payment."
Rachel Bilson, LCC Marketing and New Business Manager, reports that "Monika and Marta have been fantastic" in their engagement with the projects.
Work by Emma Shore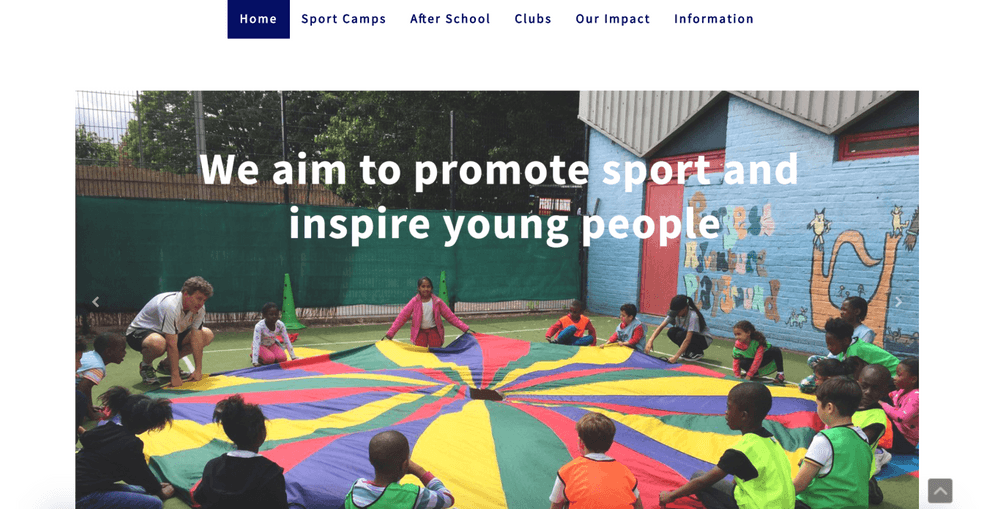 Work by Emma Shore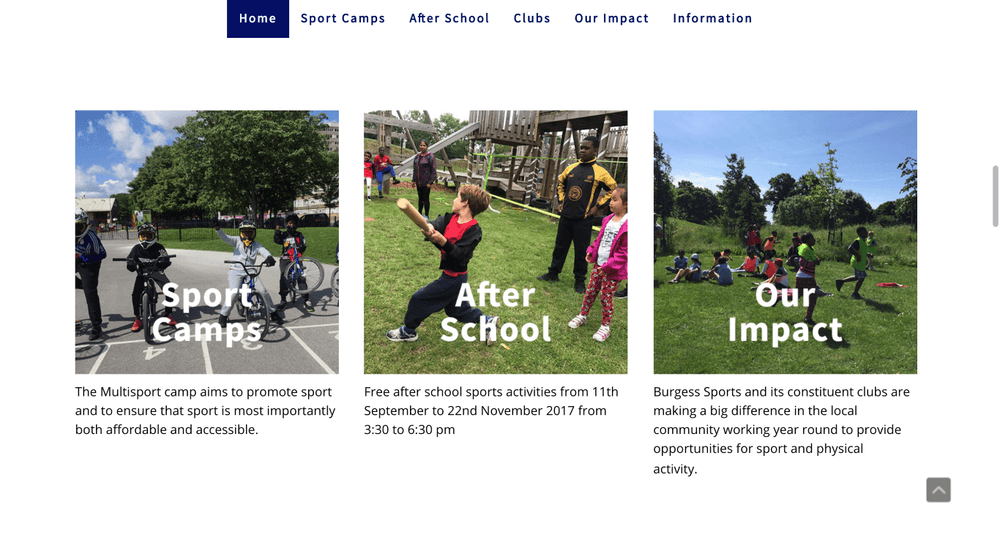 Work by Emma Shore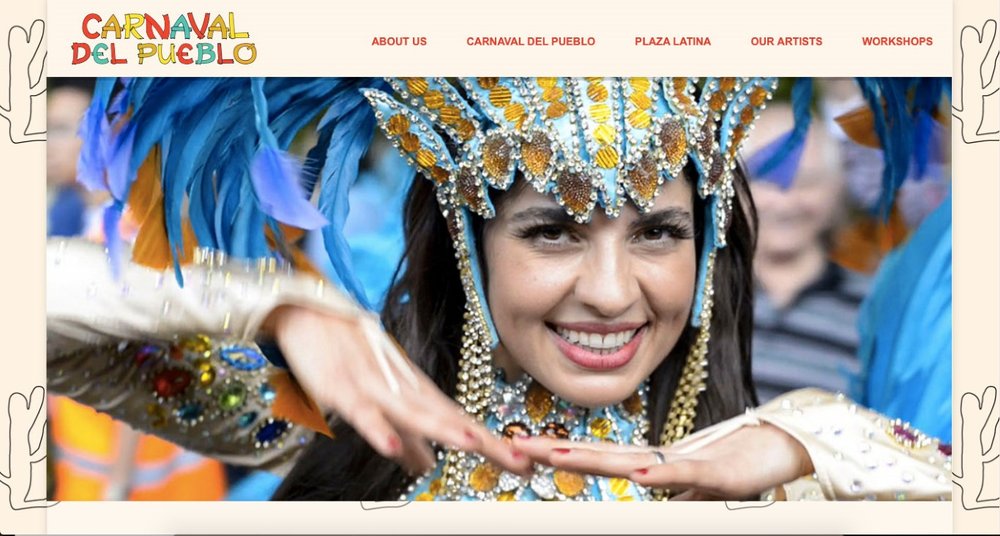 Work by Monika Adamczyk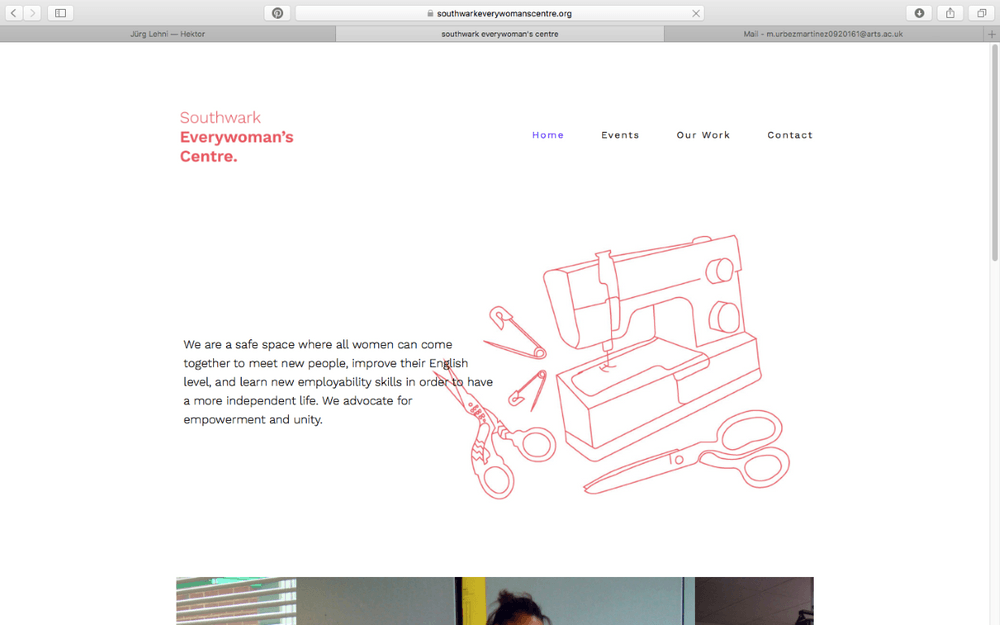 Work by Marta Úrbez Martínez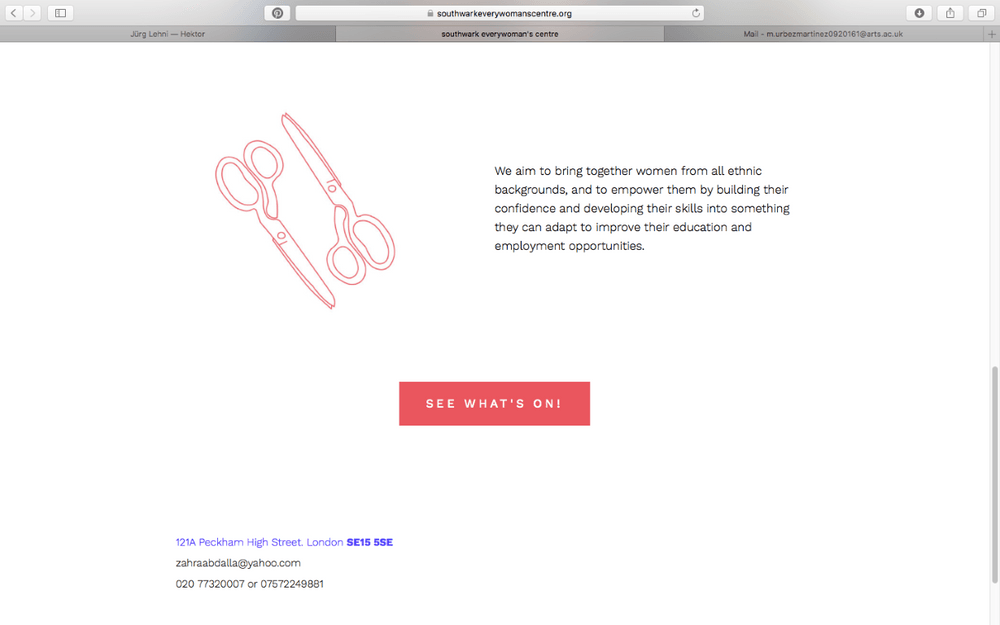 Work by Marta Úrbez Martínez