September 27, 2018
Jobs on the Out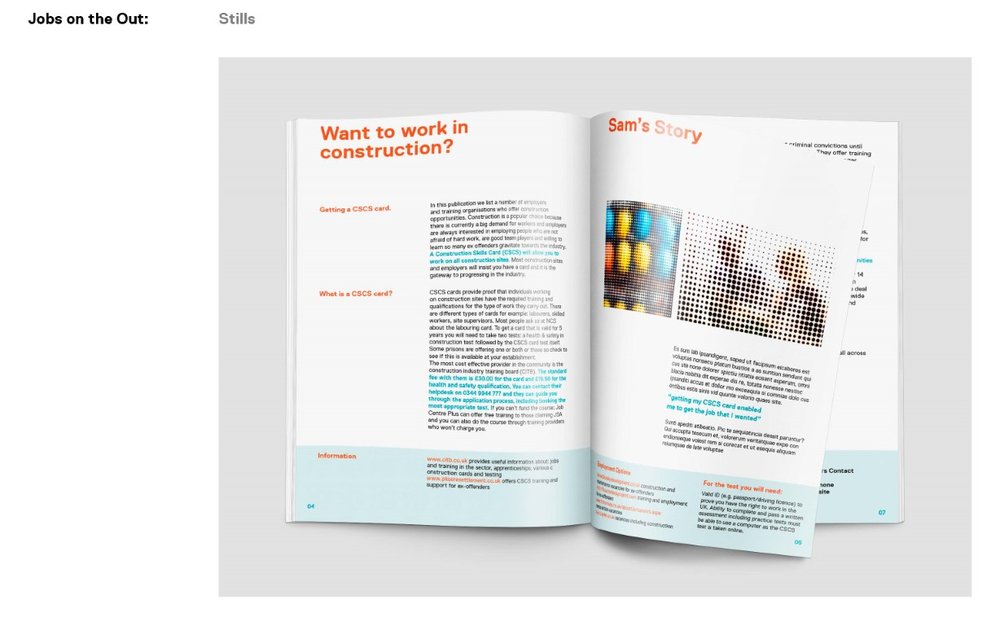 Design: Annabel Schick
Last term, a group of 2nd year Graphic & Media Design students began work on a live collaboration with GMD alumnus, Alex Rose, National Careers Service Advisor for HMP YOI ISIS and HMP Wandsworth. The students who volunteered to take part in the project were; Annabel Schick; Ryan Ellis; Tom Allen, Veronica Carlin and Ewa Dykas; James Robinson and Muhammed Ali.
'Jobs on the Out' (JOTO) is an information service and directory to help offenders get employment when they leave prison. Alex invited the students to help rebrand and develop this resource in order to be able to pitch ideas to prison management to secure future funding for the service.
Students, working individually or in teams, looked at different aspects of JOTO's design problem; branding, website design, promotion, use of storytelling, video content and magazine redesign. They then presented a wide range of interesting design approaches and the client feedback was very positive about all of the ideas at this initial stage.
It was decided that the design direction for the brand, magazine and pictorial language created by Annabel, James and Muhammed would be taken forward. We are now waiting for new contracts and funding for JOTO to be confirmed, but those designs should hopefully be progressing in Spring 2019 – watch this space!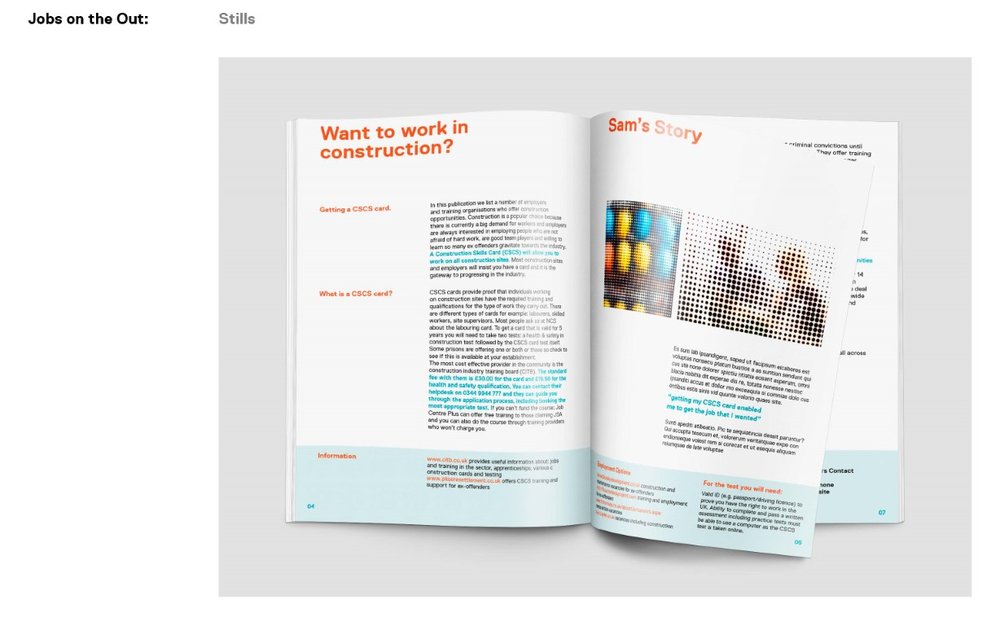 Design: Annabel Schick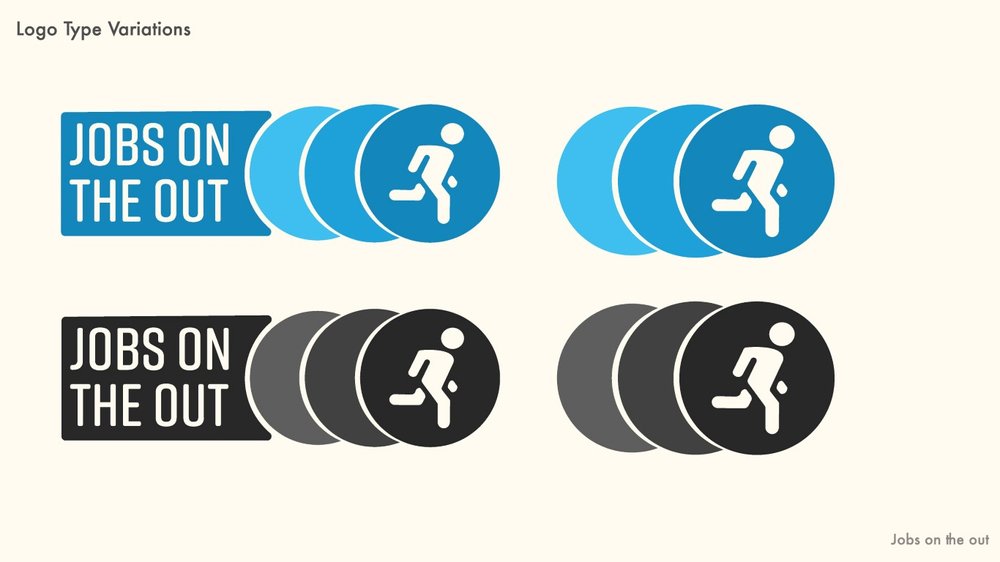 Design: Muhammed Ali & James Robinson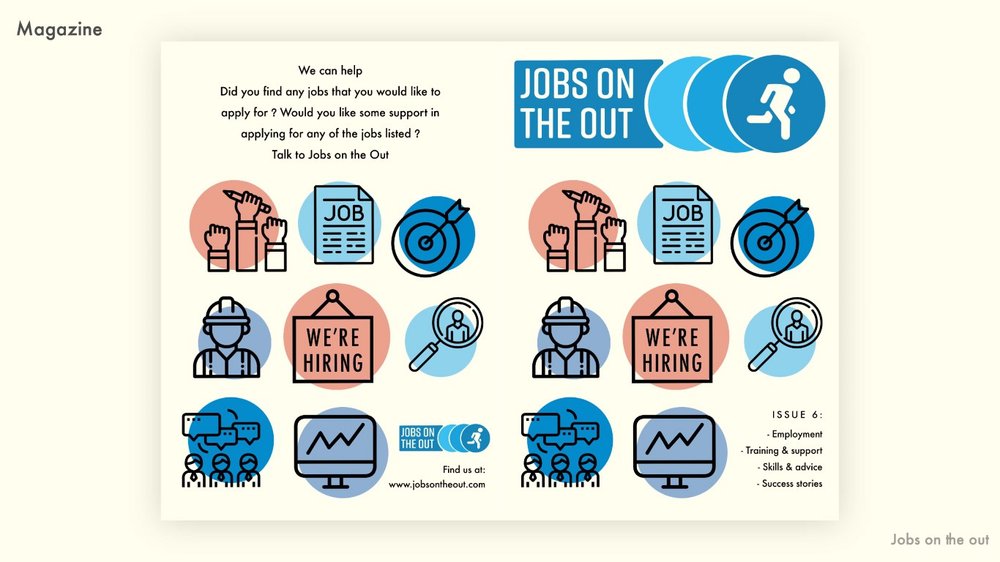 Design: Muhammed Ali & James Robinson
Design: Ryan Ellis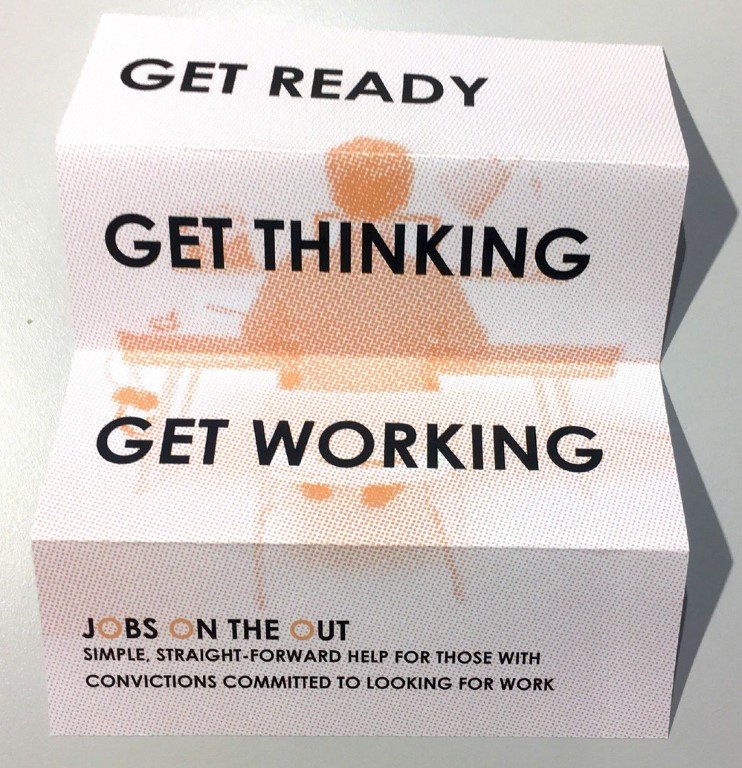 Design: Tom Allen, Veronica Carlin & Ewa Dykas