May 29, 2019
Jasmine Engel-Malone: Naked Analogue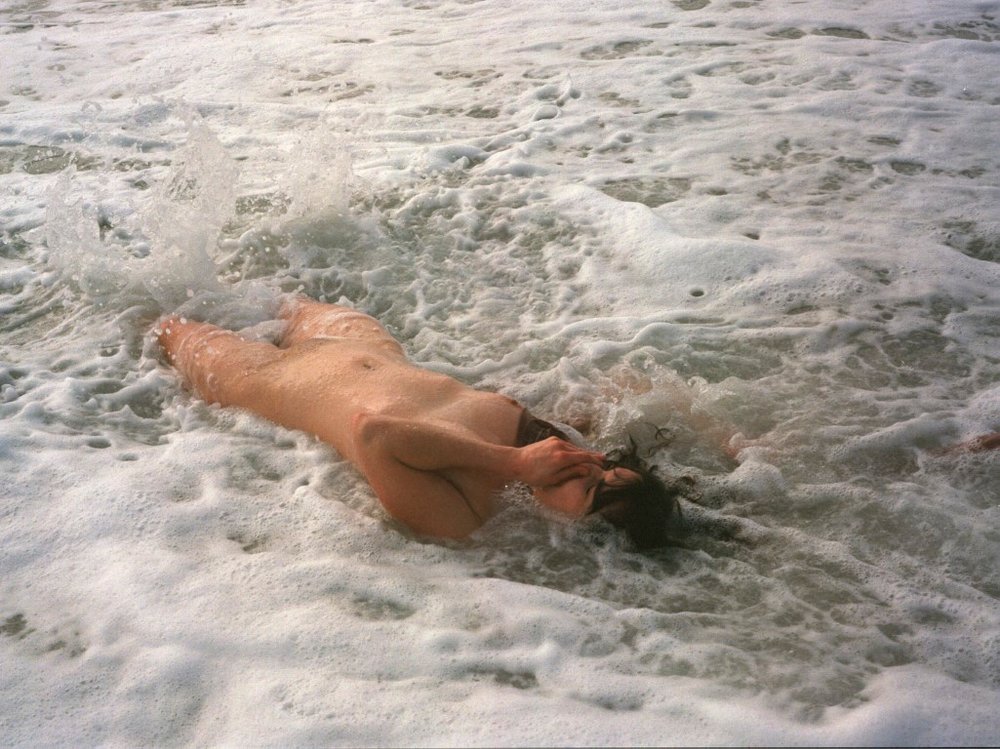 Jasmine Engel-Malone, Beach 25
Final Year BA GMD student Jasmine Engel-Malone defines herself as both designer and photographer. At her recent self-managed solo exhibition at the Bow Arts Raw Lab, East London, Jasmine showed that her skills transcend both of those narrow definitions, as the exhibition was a display of curation, art direction, branding, photography and applied editorial design. The event, entitled Distance, was a celebration of her Major Project work, including the publication of her same-titled first book. Jasmine stated that the displayed work is a visual enquiry into the definitions of 'The Nude' and 'Nakedness'. All images were shot on film with natural lighting, which is a further intriguing aspect of her working methods in this digitally saturated era of instant-photo/gratification.
GMD: Your project focuses upon nakedness and nudity. What do you think is the fundamental difference between the two and how does this manifest itself in your photography? 
JM: I think that the main difference is that the concept of 'the nude' is something created by the male gaze going back centuries. 'The nude' is the character of the idealised naked female, whereas nakedness is a natural state of being which can apply to any of us.

Within my photography I feel as though I have managed to blend both words together in a way that demonstrates nudity as a natural, un-objectified state; yet there is still an element of staging. I also always name the people within my images to give them an identity…, the historical 'nude' tends to take away the identity of the female which is what allows for objectification.
GMD: There are some interesting subtle differences between some of your photographs, evoking different modes, photographic styles and compositions. Do you see yourself as someone who will continue to work across styles in this way?  
JM: I think so. I tend to want to capture things exactly as I see them (hence minimal editing) so a lot of my style comes from the setting itself. I also try to merge my vision with what the model may envision, because I want them to be able to express themselves in the way that they would like to be seen. This may explain why some of my images may be stylistically different as each model adds their own element to the shoot. However, I think I would always like to work in new and different ways.
GMD: Photography remains an important and potent tool for the graphic designer. Do you see yourself as someone who uses photography or a Photographer (capital P intentional!).
JM: I would like to call myself a Photographer and a Designer. Photography being the first and most prominent of the two as photography is something that I have almost always enjoyed, even as a child.

My parents used to buy me disposable cameras from a very young age and always allowed me to use their point-and-shoot cameras. In many ways I would say that photography has always come naturally to me. Whereas design is something that I developed an interest in and was generally taught in school and later at university. I think that I use graphic design as a tool for my photography rather than the other way around.
Too see more of Jasmine's work please visit www.jasminemalone.co.uk  Insta: @jasmxnemarxe
Jasmine's work will also be included in the BA GMD Degree Show, Salon XIX, at LCC
LCC Degree Shows 2019: Show 2 Thursday 20 June – Saturday 22 June 2019
Thursday 20 June 11am-7pm, Friday 21 June 10:30am-7pm, Saturday 22 June 11am-4pm
https://www.arts.ac.uk/whats-on/lcc-degree-shows-2019-show-2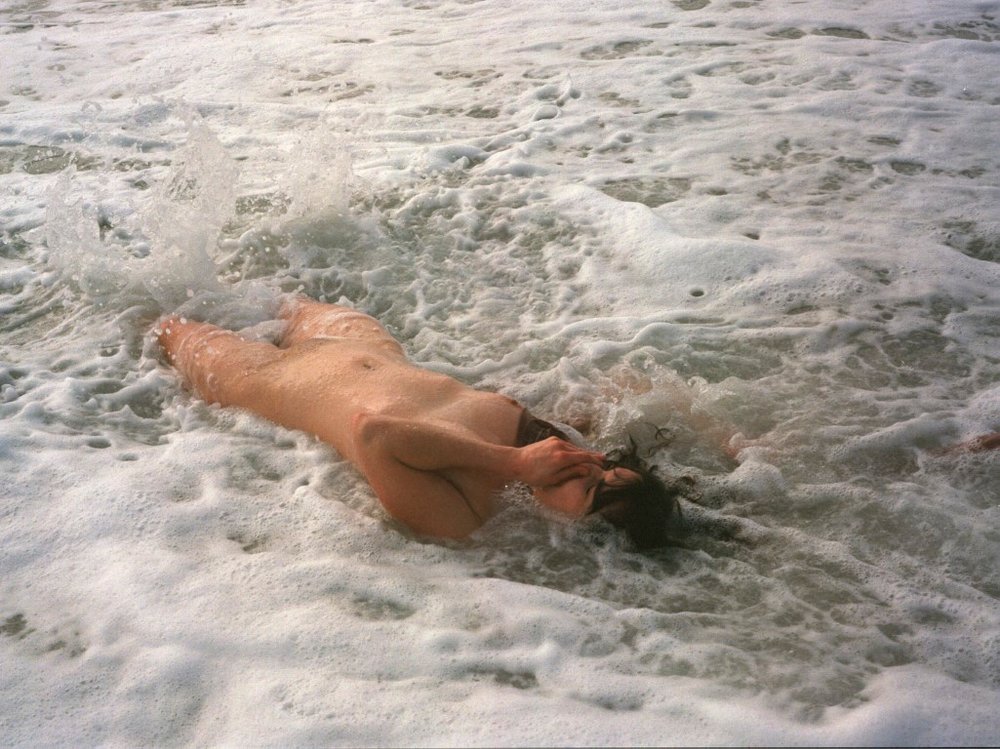 Jasmine Engel-Malone, Beach 25