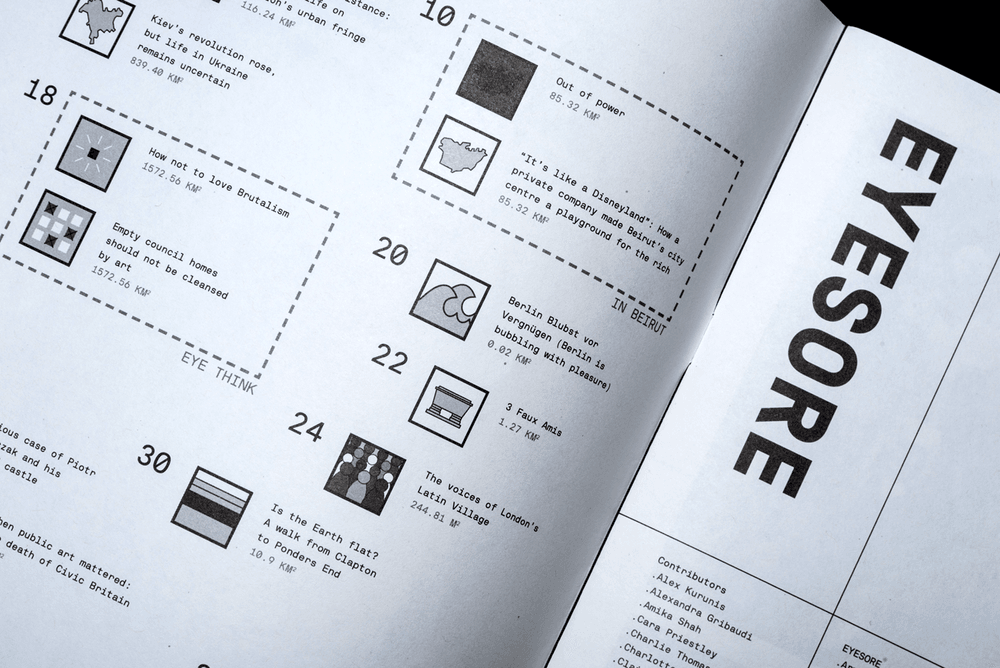 Eyesore issue 4, icons from contents page.
GMD alumnus Nina Vukadin told us about EYESORE magazine, a post-college collaboration with a new issue coming up (pre-order details below).
I have been part of EYESORE since it's foundation in 2015. We started it as undergrad students in our final years of studying. At that time I was finishing my GMD course and a couple of the others in the team were doing BA Photography at LCC. We found common ground in our need to document and communicate the experiences of the built environment and this theme was also heavily linked to my bachelor thesis. The surrounding area of LCC (Elephant and Castle and the shopping centre) and the overall state of urbanism in London and beyond heavily influences our drive to set up an independent magazine to encourage and amplify alternative voices and narratives within built environment discourses.

Since 2015 I have predominantly been involved in developing the design identity of EYESORE as well as the creative direction of the magazine. We don't have specific roles at EYESORE, but we tend to all collectively use our skills and interest in the various projects we also do beyond the magazine. Most recently I co-directed, along with David Dawson, our first short documentary: KOLEKTNV, which was shown at Beldocs (Belgrade Documentary Film Festival) this year. Currently we are launching our 5th issue, which is the first one to have a theme and is a big stepping stone for us. Previously we have organised workshops, events, exhibitions, a publishing fair and have been featured in 'Print! Tearing it Up!' at Somerset House that explored independent British magazines changing the world.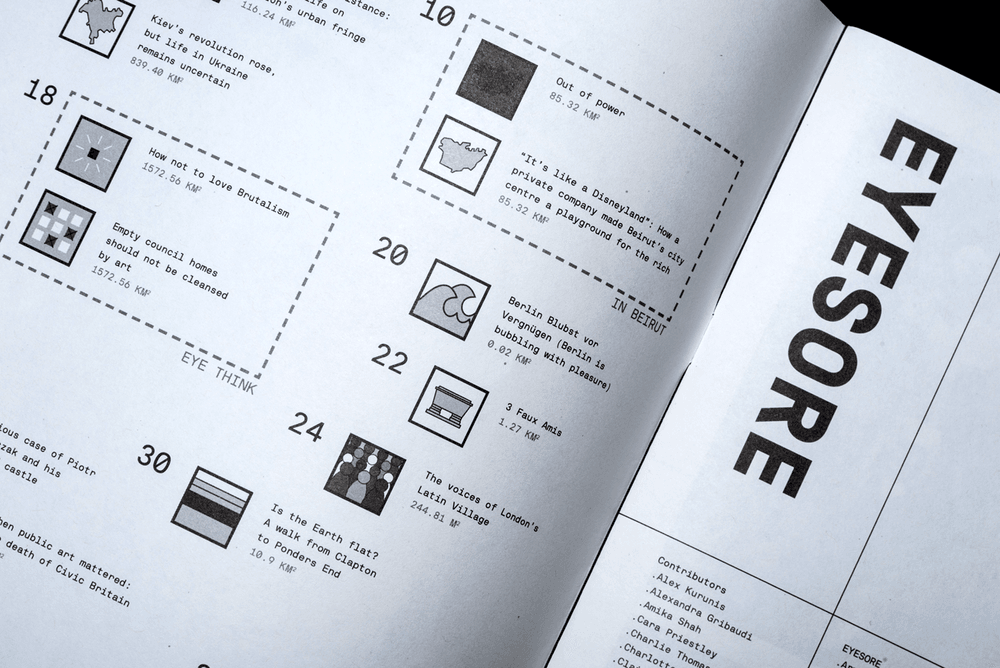 Eyesore issue 4, icons from contents page.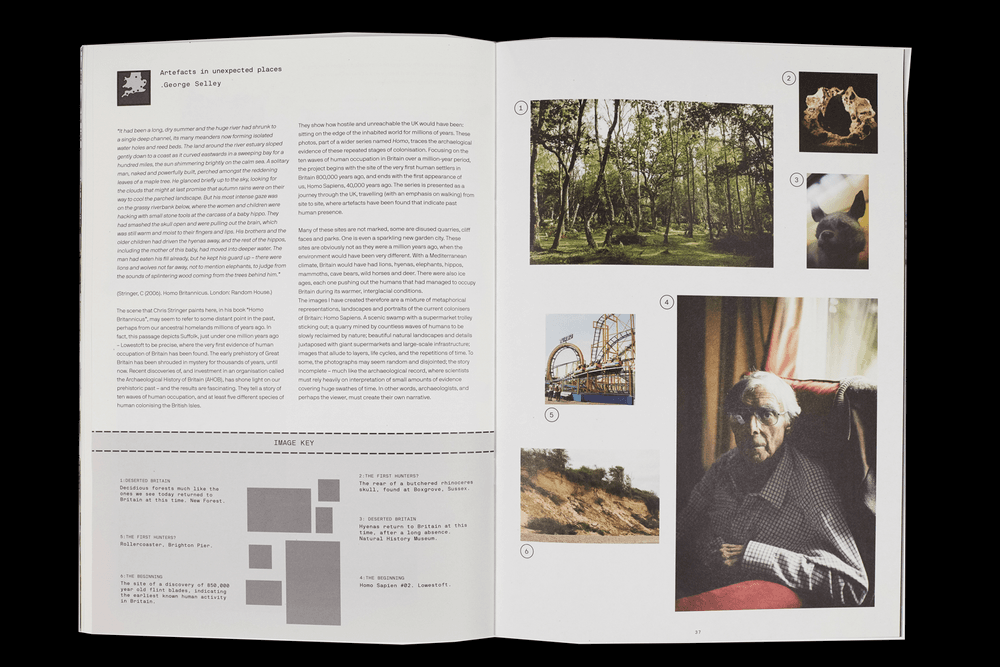 Eyesore issue 4, spread.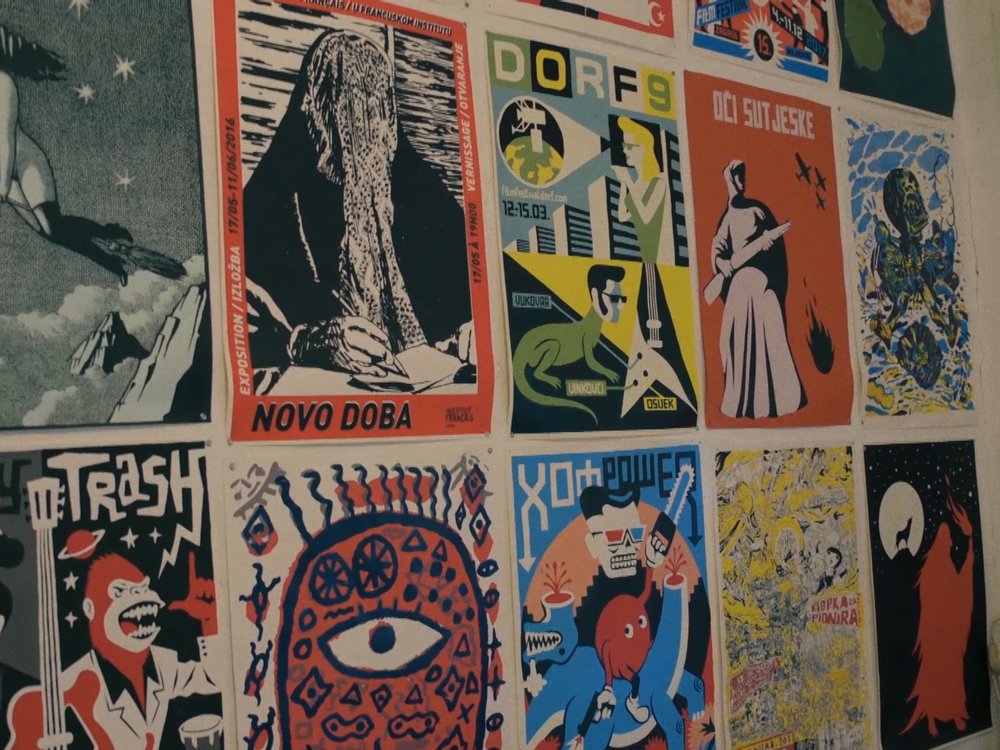 Still from KOLEKTNV film showing Matrijarsija.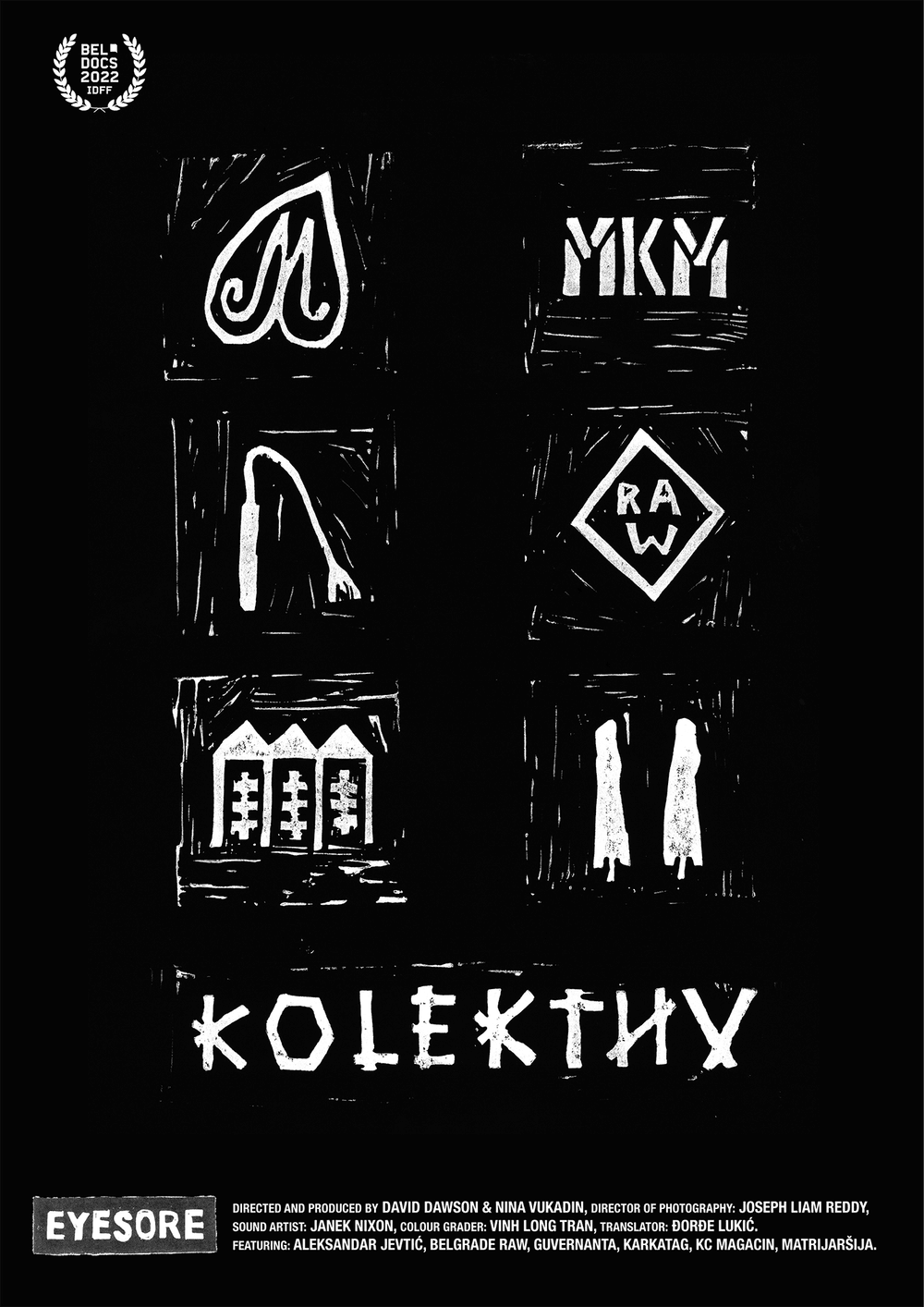 KOLEKTNV film poster.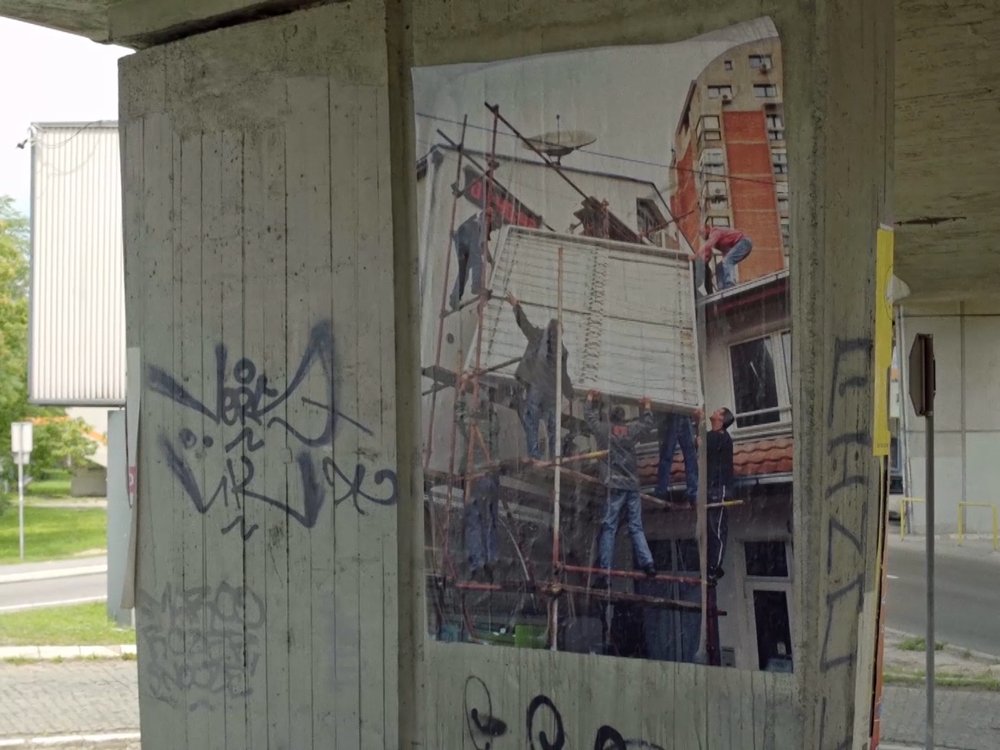 Still from KOLEKTNV film showing Belgrade Raw.