January 5, 2022
DPS Experience at Paradime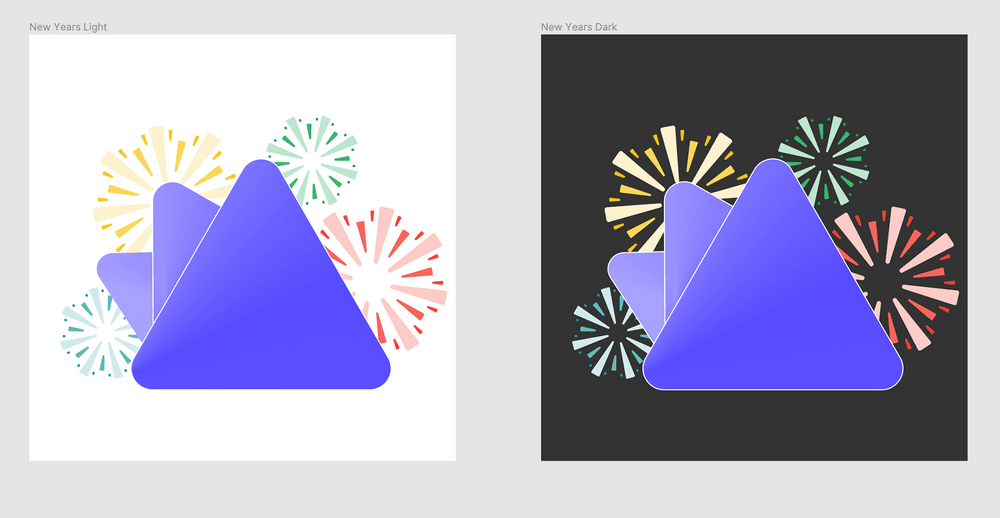 Holiday branding for New Year
GMD students who undertake a year out in industry between their second and final year to do a Diploma in Professional Studies (DPS) can gain useful insights into the industry. Current DPS student Madeleine Boyd describes her experience of getting to know the role of a digital product designer:
I joined Paradime in August earlier this year as part of my DPS year. They are a young start-up, building a platform to open collaboration for those working in data and analytics.

I work for them as a Junior Product Designer, though since we are a small team I have been able to branch out a bit and so far have worked on designing features for the application, revamping the website, designing our first pieces of team swag, and creating pieces of holiday branding that actually sit within the application (at the time of writing this, Christmas is up next!)

Through second year I found the majority of my work was interaction-based, so focused my search for my DPS year to follow along the same lines – but with little idea of where that may actually lead. After initially applying and later speaking with Paradime, it was clear we both held similar values in terms of how we work and the importance of being open to learning along the way, and I was excited to be offered the opportunity to join them shortly after. Something that also made a difference in the application process with them was the fact that throughout the course of the past year studying from home I had also been working through and completed a course in coding for beginners (there was so much extra time, so why not?) Now, when designing pieces of an application to pass to our engineering team, I have a foundation for understanding why certain things may or may not work when it comes to building them into the application. It's a small difference, but important in this scenario and I am still learning best practices for this in each project I have approached – I am also using these skills to start building a Figma plugin to streamline our workflows even further.

Coming from GMD gave me a solid approach to being open to really jumping into the deep end with areas I may be unfamiliar with, and being able to find a solution that I can work effectively with to produce. Something that stands out from just a few months with Paradime is having taken on creating small animations to give the application more character in potentially frustrating moments for a user. The thing is – coming from GMD – I'll admit to not being a big fan of creating animations. But, seeing an opportunity to make the application more enjoyable in these moments and introduce a bit more fun, I was all for charging straight in to create a solution. Now it's something I do regularly and have come to really enjoy! Returning for final year next Autumn I'm looking forward to continuing this approach in future projects.

Any tips for current GMD students? I like working by the phrase "quality over quantity", and at Paradime we think of "working smarter, not harder". Both can sound slightly counter-intuitive but I think if you can find a way you enjoy working and people who are willing to support you in doing so, you're on the right track 🙂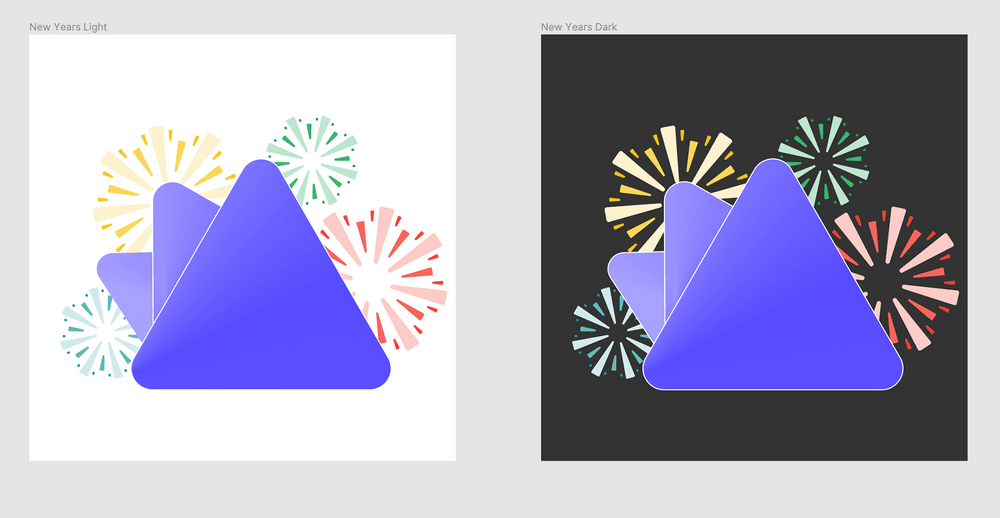 Holiday branding for New Year

One of our smaller flows to work through individual user actions and how the application should best respond.
Iterations of updating part of the application, here we were adding in a missing user action that has been requested and finding out where and why it would work best. Starting with updating or creating new components if necessary and building from there.