April 20, 2022
Cyanotype Film Funded
'Cyanimations' by Bibechana Pun
GMD student Bibechana Pun has been awarded funding to make a short film whilst on her Diploma in Professional Studies year. The Paul Mellon Centre for Studies in British Art is an educational charity and research institute that champions new ways of understanding British art history and culture. It runs a 'British Art in Motion' undergraduate film competition, which selects ten students to attend a two-day filmmaking and video production course with the specialist company, Learning on Screen, and to make a film about their chosen artist. Bibechana here describes her shortlisted film concept about cyanotype pioneer, Anna Atkins:
My film is about Photographs of British Algae: Cyanotype Impressions by Anna Atkins. I will primarily focus on exploring the relevance of the cyanotype photographic process in the modern world. The books Anna Atkins made, bound together with great care, were clearly crafted with love. Atkins intended for them to inform, to be viewed, after all she was a botanist dedicated to furthering the knowledge we had of plants. But did she anticipate her cyanotypes still holding a weight of importance nearly two centuries later? Would she have hoped for her work to be known more?

I aim to gain access to the original cyanotypes made by Atkins herself which can be found in The V&A Museum, The Royal Society and The Horniman Museum. I'd also like to interview archivists with knowledge on alternative photographic processes and Anna Atkins' work. I aim for a majority of the film, if not the entirety, to be composed of cyanotype animations. I want to juxtapose the static beginnings of cyanotype history with a modern execution that brings movement to a form that was never meant to move.
Instagram: https://www.instagram.com/toseethesunrise/
Instagram: https://www.instagram.com/bibechanapun/
The Paul Mellon Centre: https://www.paul-mellon-centre.ac.uk/about/news/bam-finalists
'Cyanimations' by Bibechana Pun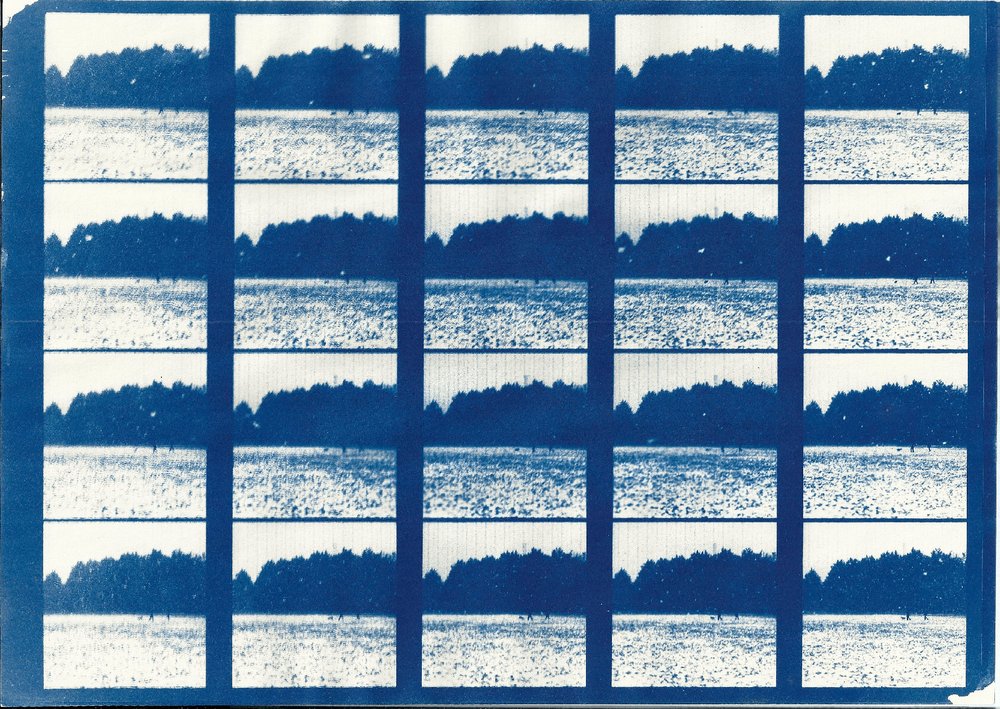 Cyanotype print by Bibechana Pun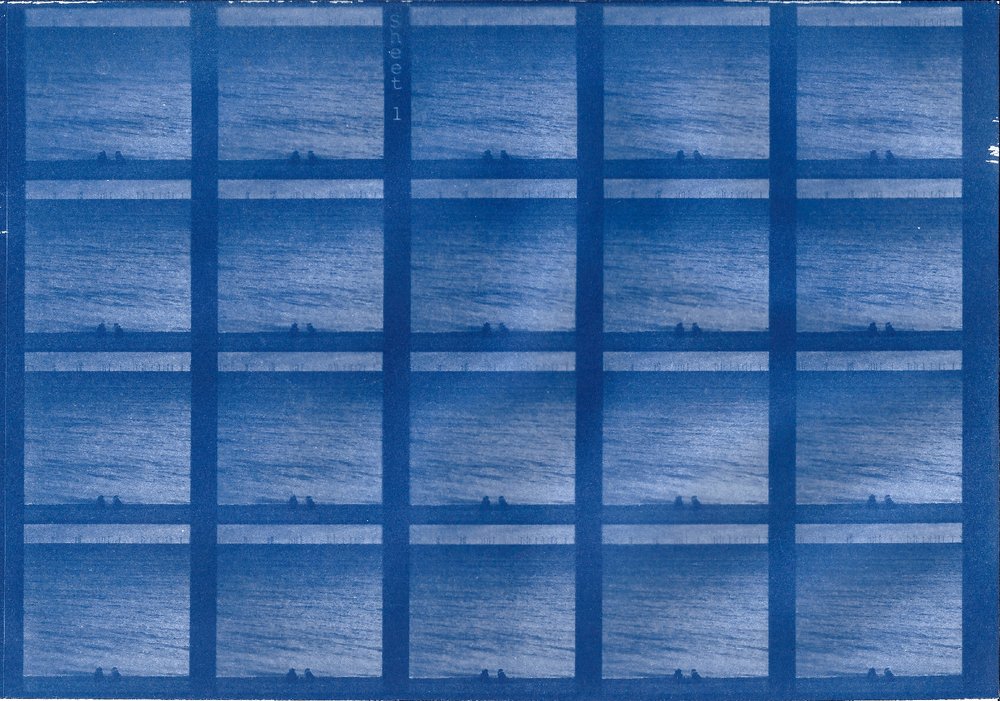 Cyanotype print by Bibechana Pun